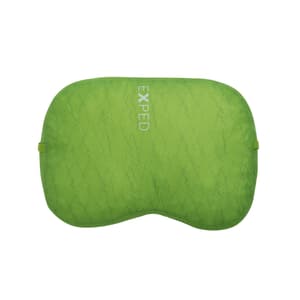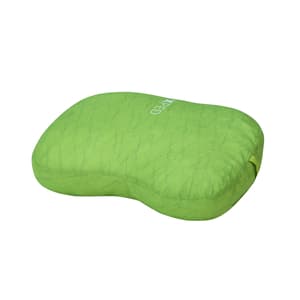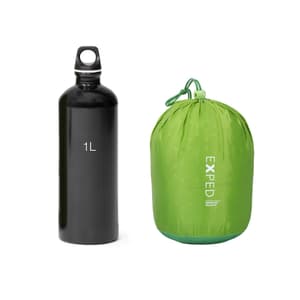 DeepSleep Pillow
Ergonomic pillow with upcycled foam filling
plush upcycled foam chip core
ergonomic 3D form
cozy, recycled face fabric
Note: Size Large not available in the USA
34.95 USD
Deep Sleep Pillow M lichen forest
Prod. no. 7640277843257
Product description
The DeepSleep Pillow is a simple-but-effective, super plush alternative to our air-core pillows, ideal for those who prefer a softer pillow for their camping or van adventures. 
The combination of upcycled foam filling, the soft, recycled tricot nylon outer material and the ergonomic 3D fit ensures a comfortable sleeping experience - just like in your own bed.
With practical fabric eyelets on the sides, this sleeping companion can also be attached to a mat.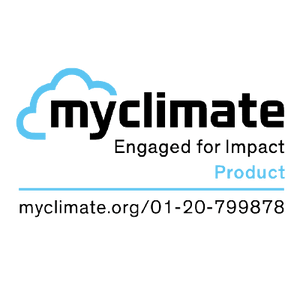 Dimensions
M: 15 x 11 x 5.1 in
L: 18.9 x 11.4 x 5.9 in
Weight
M: 6.3 oz
L: 9.1 oz
Delivery contents
Pillow
Packsack
Material
recycled tricot polyester
Fill
Upcycled PU foam chips
Product with Climate Contribution
EXPED calculates all climate emissions from the production and transportation of this product and finances certified climate protection projects through myclimate to an equal extent.
declaration
Recycled materials
More and more EXPED products are made from recycled materials. Materials gained from previously made materials -such as PET-bottles or waste from the production of textiles.
Made in Taiwan: Feng Yi
Feng Yi is an established mat manufacturer based in Taichung City in Taiwan and has been producing the well-known mats for EXPED for over 20 years.
more about our partner companies