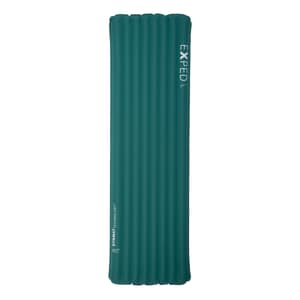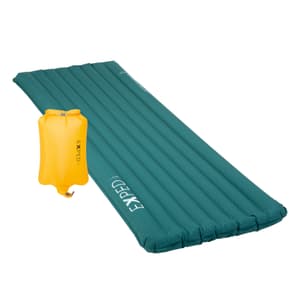 Dura 3R
Durable expedition mat for 3-season use
SYNMAT TECHNOLOGY™ ensures insulation from cold ground
super compact pack size
recycled outer material
149.95 USD
Dura 3R M
Prod. no. 7640445454247
Product description
The Dura 3R is a durable mat for demanding adventures, extended outings, rugged paddling trips and overlanding in spring, summer or fall.
Suitable for a wide range of adventures, the Dura sleeping mat offers an optimal balance of durability, light weight, warmth and comfort.
EXPED's SYNMAT TECHNOLOGY™, featuring Texpedloft insulation welded to the top and bottom of the air chambers, ensures maximum warmth over the lifetime of the mat while a 7 cm thick air cushion cradles the body. Air chambers run head to toe, fully supporting the body for an unrivaled night's sleep and giving maximum durability.
The Dura sleeping mat features recycled 75 D / 170 D ripstop face fabric.
EXPED's Schnozzel Pumpbag is included: rapid, moisture-free mat inflation: lung power not required.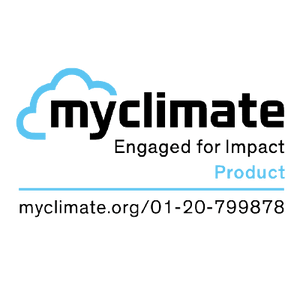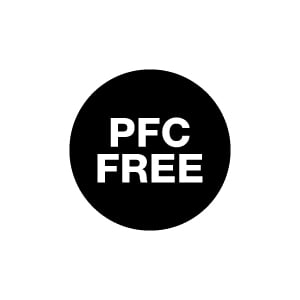 Mat Technology
Synmat Technology
Length
M: 72 in
MW: 72 in
LW: 77.6 in
Delivery contents
Sleeping Mat
Packsack
Schnozzel Pumpbag UL
Repair Kit
Width
M: 20.5 in
MW: 25.6 in
LW: 25.6 in
Pumpsystem
Schnozzel Pumpbag
Foot width
M: 20.5 in
MW: 25.6 in
LW: 25.6 in
Weight
M: 25.2 oz
MW: 29.6 oz
LW: 32.1 oz
Packed Dimensions
M: 9.1 x 5.1 in
MW: 10.6 x 5.3 in
LW: 10.6 x 5.7 in
Material
recycled 75 D / 170 D polyester
bluesign® certified
TPU film laminate
DWR free
Insulation
60 g/m³ Texpedloft microfiber
bluesign® certified
Product with Climate Contribution
EXPED calculates all climate emissions from the production and transportation of this product and finances certified climate protection projects through myclimate to an equal extent.
declaration
Recycled materials
More and more EXPED products are made from recycled materials. Materials gained from previously made materials -such as PET-bottles or waste from the production of textiles.
Bluesign certified material
Bluesign®, the world's strictest textile standard for environmental protection and consumer protection in textile production. The listed products aren't certified under this standard. Only accordingly specified materials are certified.
bluesign.com
PFC-free
Abbreviation for Per- or poly fluorinated chemicals, also known as fluorcarbons. Non degradable and accumulating toxic chemicals used for waterproofing.
Made in Taiwan: Feng Yi
Feng Yi is an established mat manufacturer based in Taichung City in Taiwan and has been producing the well-known mats for EXPED for over 20 years.
more about our partner companies
We recommend storing the rolled up mat with both valves open in a dry and cool place e.g. under the bed.
How can I patch a hole in the mat?
Here are a few helpful videos on how to repair sleeping mats. You can also find instructions in the repair kit included with your sleeping mat.
How to Repair a Leaking Sleeping Mat
How do I clean my sleeping mat?
We recommend cleaning the mat with warm water and a mild detergent (no bleach!). Carefully clean the mat with a cloth or soft sponge. Make sure all valves are completely closed. Rinse well. The mat should be allowed to air dry after cleaning. DO NOT put your mat in a washing machine or dryer.