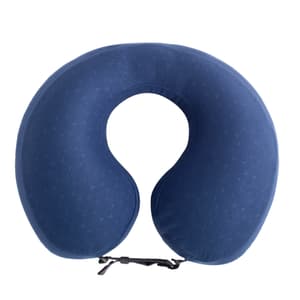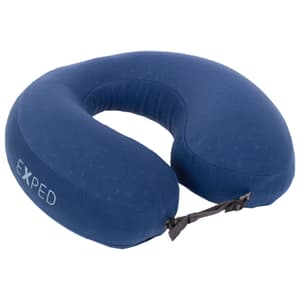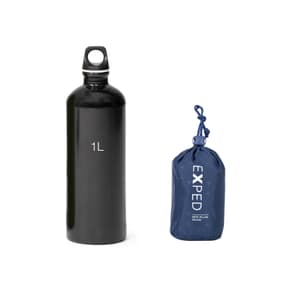 Neck Pillow Deluxe
Comfortable lightweight neck pillow for traveling
excellent head and neck support
soft, comfortable recycled face fabric    
removable, washable cover
Neck Pillow Deluxe navy
Prod. no. 7640277842014
Product description
The Neck Pillow Deluxe is a super comfortable and lightweight neck pillow for traveling. It supports the head in any sitting position for a restful sleep while traveling. 
The practical chin strap provides extra hold and also serves as a fastening option. In addition, the Neck Pillow Deluxe can be adjusted by releasing air as needed. 
The cozy cover is made of recycled material and can be washed if necessary. To do this, simply remove the inner air cushion.The robust FlatValve ensures quick inflation and deflation.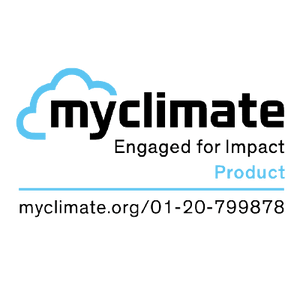 Delivery contents
Pillow
Packsack
Material
recycled tricot polyester
Topper
Texpedloft Synthetic Vlies
bluesign® certified
Product with Climate Contribution
EXPED calculates all climate emissions from the production and transportation of this product and finances certified climate protection projects through myclimate to an equal extent.
declaration
Bluesign certified material
Bluesign®, the world's strictest textile standard for environmental protection and consumer protection in textile production. The listed products aren't certified under this standard. Only accordingly specified materials are certified.
bluesign.com
Recycled materials
More and more EXPED products are made from recycled materials. Materials gained from previously made materials -such as PET-bottles or waste from the production of textiles.
Made in Taiwan: Feng Yi
Feng Yi is an established mat manufacturer based in Taichung City in Taiwan and has been producing the well-known mats for EXPED for over 20 years.
more about our partner companies