Climate Protection with myclimate
Our sleeping mats, pillows, sleeping bags, booties as well as our operations are CO2-balanced with myclimate. It is only through this approach that we can uncover opportunities for cost savings and effectively implement measures for improvement. Our objective is to take full responsibility for all greenhouse gas emissions generated by EXPED starting in 2024. As per the calculated emissions for our products, we fund certified climate protection projects through myclimate.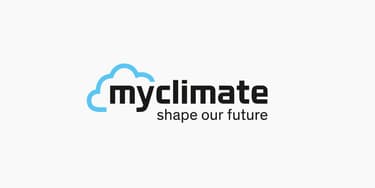 Calculation of Climate Impact Emissions
To assess the carbon footprint of a product, all climate impact emissions throughout its lifecycle are taken into account. This includes the production of raw materials, the product's usage, and subsequent disposal or recycling. The calculated amount of CO2 equivalents (global warming potential) is then reduced through high-quality myclimate climate protection projects. Furthermore, calculating our carbon footprint with myclimate enables us to achieve further emission reductions.
Climate protection project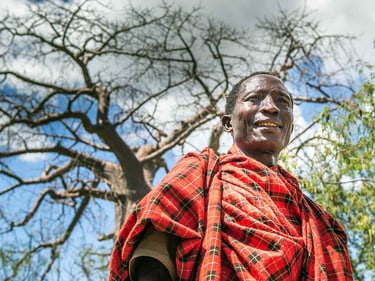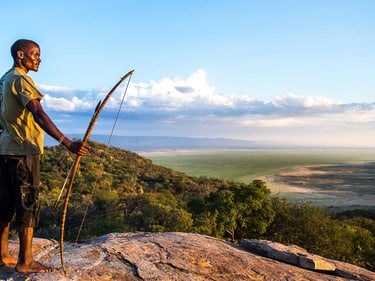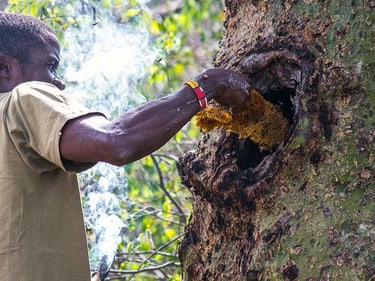 Reducing CO2 emissions by preventing deforestation. Specifically, the conservation of shrubland and savannah in Tanzania. This climate conservation project secures the land rights of the indigenous population of the Hadza and the Datooga. They manage large tracts of land themselves and determine how they are utilized. One focus is on the conservation of forests.
Reduced forest fragmentation leaves carbon in the forest ecosystem and thus contributes to the preservation of a natural basin (nature-based solution). At the same time, the project helps to preserve habitats for wildlife and their connectivity and to prevent zoonose.