GearJunkie: The Summit Hike 25 Review
Steve Larese from GearJunkie tested the EXPED Summit Hike 25. His conclusion: "A Fully Featured Daypack That Won't Break Your Bank."
24.7.2023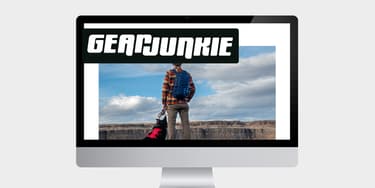 GearJunkie is an important voice for outdoor activities, providing up-to-date news, product reviews, and buying guides. Founded in 2002 as a newspaper column, GearJunkie's journalists report from offices in Denver, Minneapolis, and Los Angeles.