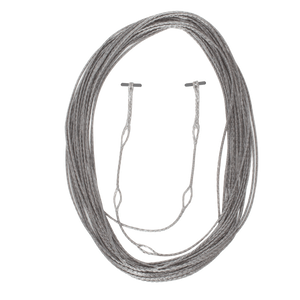 Slit Line Extreme 15 m
Versatile and extremely strong slit cord
easy adjustment of the required length
extremely durable slit cord with 450 kg load capacity
versatile application
Slit Line Extreme 15 m
Prod. no. 7640147766501
Product description
Slit Line Extreme 15m is a durable and very versatile and ultra lightweight slit cord. It is suitable not only for suspending hammocks, but also as a boat, laundry or guy line.

The slit cord is made of pure Dyneema and threfore extremely robust as well as stretch-free, can be easily adjusted to the required length at will and holds up to a maximum recommended load of 450 kg.
Made in Vietnam: CampTec
CampTec (Tai Chung Canvas Co., Ltd) is a professional tent manufacturer that was established in 1952 in Taiwan.