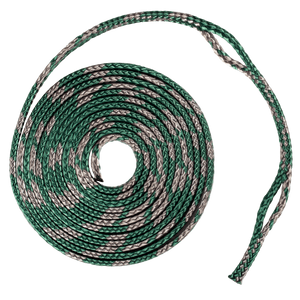 Slit Line 15m
Robust, versatile slit cord
easy adjustment of the required length
extremely durable slit cord with 440 lbs load capacity
versatile application
Slit Line 15m
Prod. no. 7640171995403
Product description
Slit Line 15m is a durable and very versatile slit line. It is suitable not only for suspending hammocks, but also as a boat, laundry or guy line.

The slit cord is extremely robust as well as stretch-free, can be easily adjusted to the required length at will and holds up to a maximum recommended load of 440 lbs.
Made in Vietnam: CampTec
CampTec (Tai Chung Canvas Co., Ltd) is a professional tent manufacturer that was established in 1952 in Taiwan.